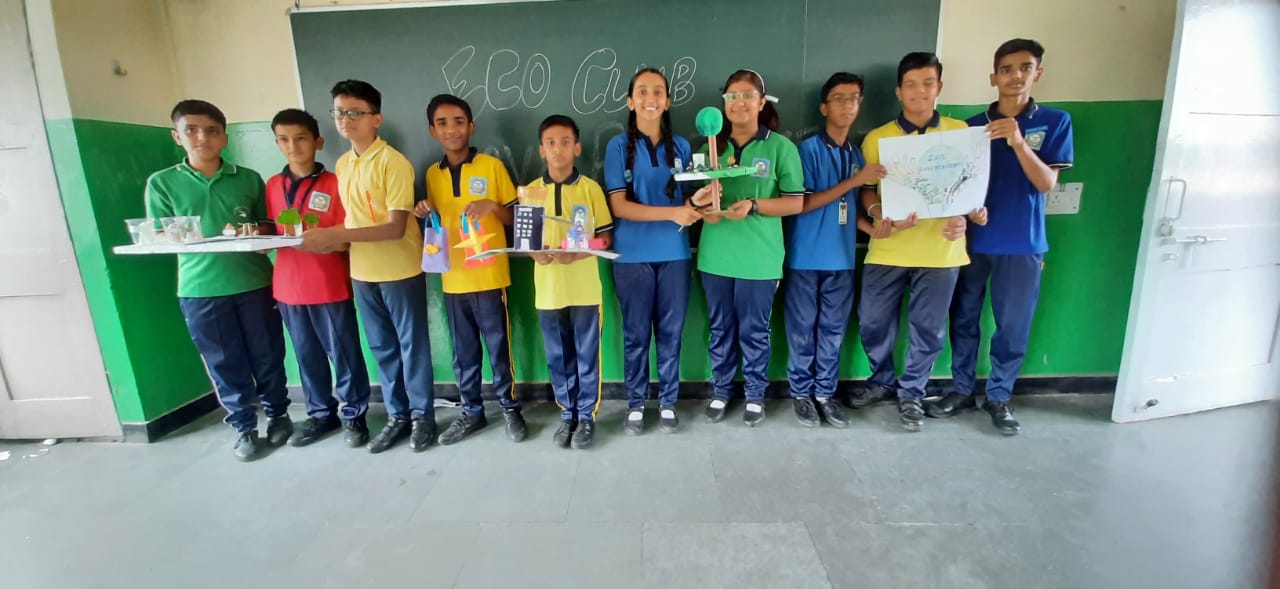 ECO CLUB
Eco club
Date : 06/07/2022
" Let's nurture the nature so that we can have a better future."
Air force school, Bhuj has started club activities from yesterday, 6th of July, 2022. Various clubs have been made to increase knowledge of students in many different fields. One of that clubs is Eco club in which students would get concious about Ecosystem and Environment and do activities related to it. Topic of the Eco club activity was " 3D model preparation on Save Environment ," .
Students from class 1 to 12 participated in the activity and brought all necessary materials for model preparation. Students made very interestin and thought worthy charts and models on the topic. Detailed information about all charts and models made by students are as follows :
Junior classes ( class 1 to 5 )
Students made very fascinating drawings about 'Say no to Plastic' , 'Save earth', 'Pollution control' , etc. Students were gripped into the activity and got aware about the big problems of our environment.