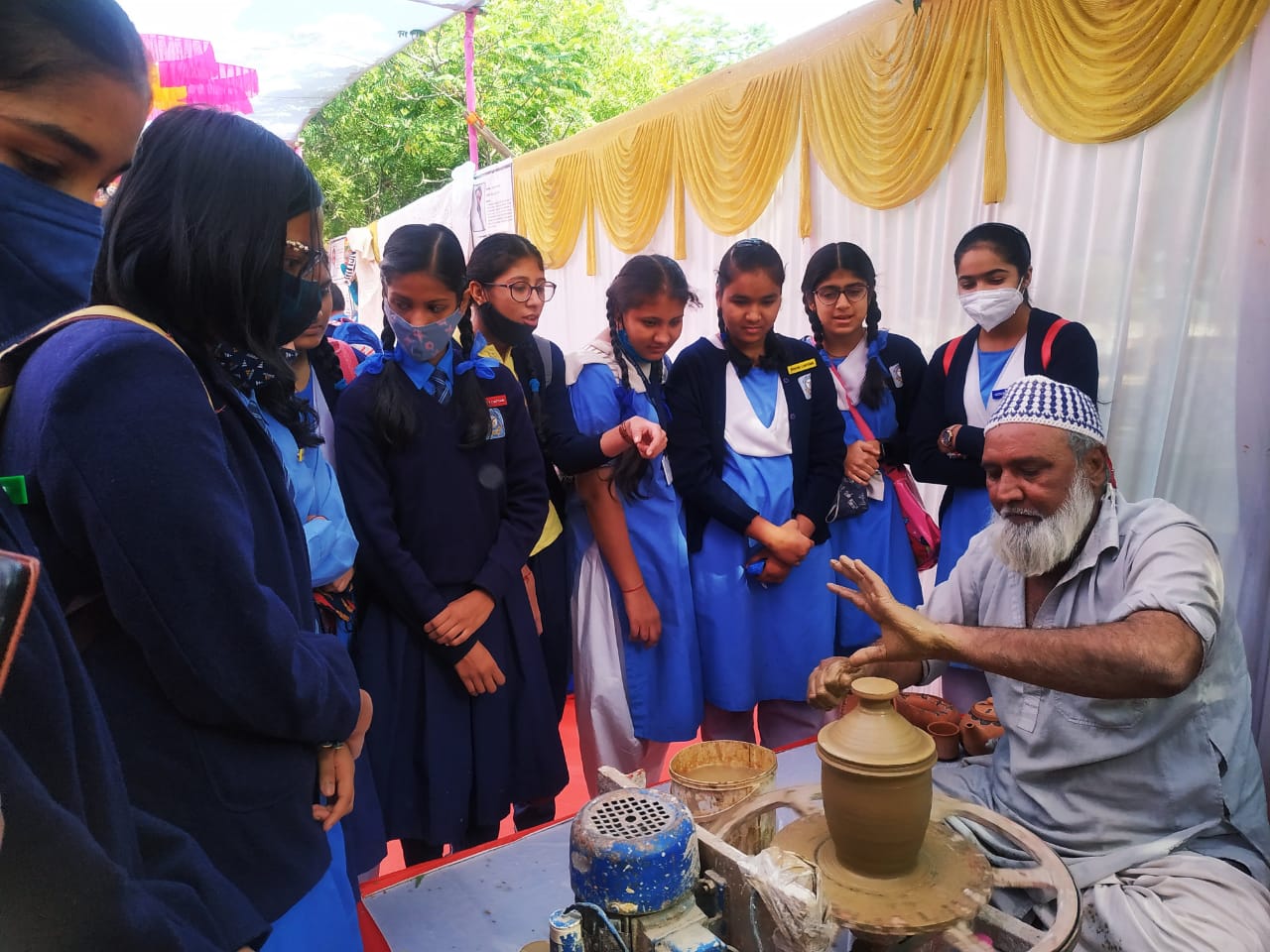 HANDICRAFT EXHIBITION
Bhuj is surrounded by a cluster of nomadic villages like Dhamadka, Bhujodi, Kera etc which are the homes of tribes. These tribes used to roam across the Rann of Kutch and passing their time by making exquisite handicrafts. It is amazing to see the range of handicrafts now found in Bhuj but majorly of it is the contribution of these tribes who make these handicrafts which are later brought inside the city.
Bhandhni in Bhuj
Bhandhni is one of the most popular forms of handiwork in INDIA but it is essentially the original craft of Gujarat. It is also known as tie and dye craft. Jamnagar, Bhuj and Mandvi are the three centers of Bandhni production in India.
Pottery in Bhuj
Pottery items are an integral part of all towns of Gujarat but in Bhuj pottery has been developed into an elevated art form. Terracotta toy, sand mud work, wall art are the other specialties of Bhuj tribes. You will get pots, jugs, handis, figurines, statues and garden art in Bhuj.
Textiles in Bhuj
Textiles in Bhuj are famous as they have a lot of variety. Starting from block printing to tie and dye techniques to Kalamkari and Ajrakh work there is a lot of variety in textiles. Mirror work and embroidered cholis, salwar kameez and ghaghra are made by the local artists in Bhuj. Embroidery styles of Bhuj include Chalakk, Kangari, Salama and Tiki which are done using silver threads, gold and colorful threads etc.
Iron bell with copper coating
Outlines are marked on Waste iron sheets using master patterns. Following the mark the sheet is cut. Then it is converted to the shape o bell with punching. Later copper brass and tankankar in the form of small bits and powder, is sprinkled on the bell immersed in mud water. Then the mould is placed in coal fire and temperature is increased to fuse the metal. Later near to its mouth, the bell is beaten to obtain the desired sound.