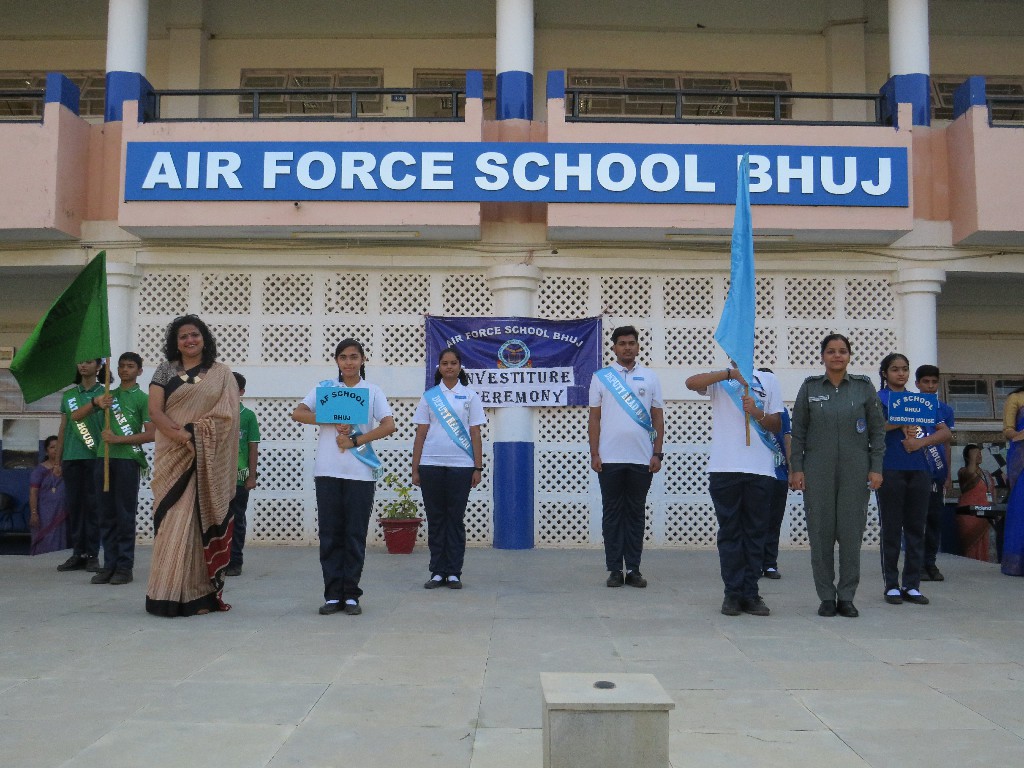 INVESTITURE CEREMONY
REPORT ON INVESTITURE CEREMONY
BY MONALISHA TRIPATHY
The Investiture Ceremony 2021-22 successfully inducted the newly elected and selected members of the school's on 7 th Oct 2021. The ceremony started with the welcome of chief guest on behalf of our principal and the entire staff…….Executive Director SQ LDR Samira Hooda.
"Leaders are not born but are made by their experiences in life." To inculcate the leadership qualities in the students and to give them a feel of functioning of the administrative body. Investiture Ceremony reminds us of the trust and confidence that we repose in our newly elected cabinet. Our chief guest SQ LDR Samira Hooda, motivated the young leaders by their candid and honest words. School Principal Mrs Shalini Kaistha,imbibed the spirit of 'Soaring High' while administering the oath to all the house captains , vice- captains of 4 houses namely Arjan, Katre, Sekhon, Shbroto and our Head boy , Head girl, Deputy Head boy , Deputy Head girl. The march by all the captains and vice- captains prefects was a spectacular event which set the mood for the event. Principal then congratulated the newly elected Students' Council and emphasised the significance of setting priorities and the need of the hour to be a team player. She reminds them that they are the torch bearers of all the values that the school stands for and urged them to take responsibility with commitment and integrity. She added, "Don't follow where the path may lead, go instead where there is no path and leave a trail".
After the Oath taking ceremony and principal's motivating words , time for the House Song by all the students. The Principal then wished the student leaders in completing responsibilities entrusted to them in the year ahead. She also mentioned the efforts taken by the School in promoting children's democratic and social skills and offered her support in the future. The ceremony concluded with the "National Anthem".