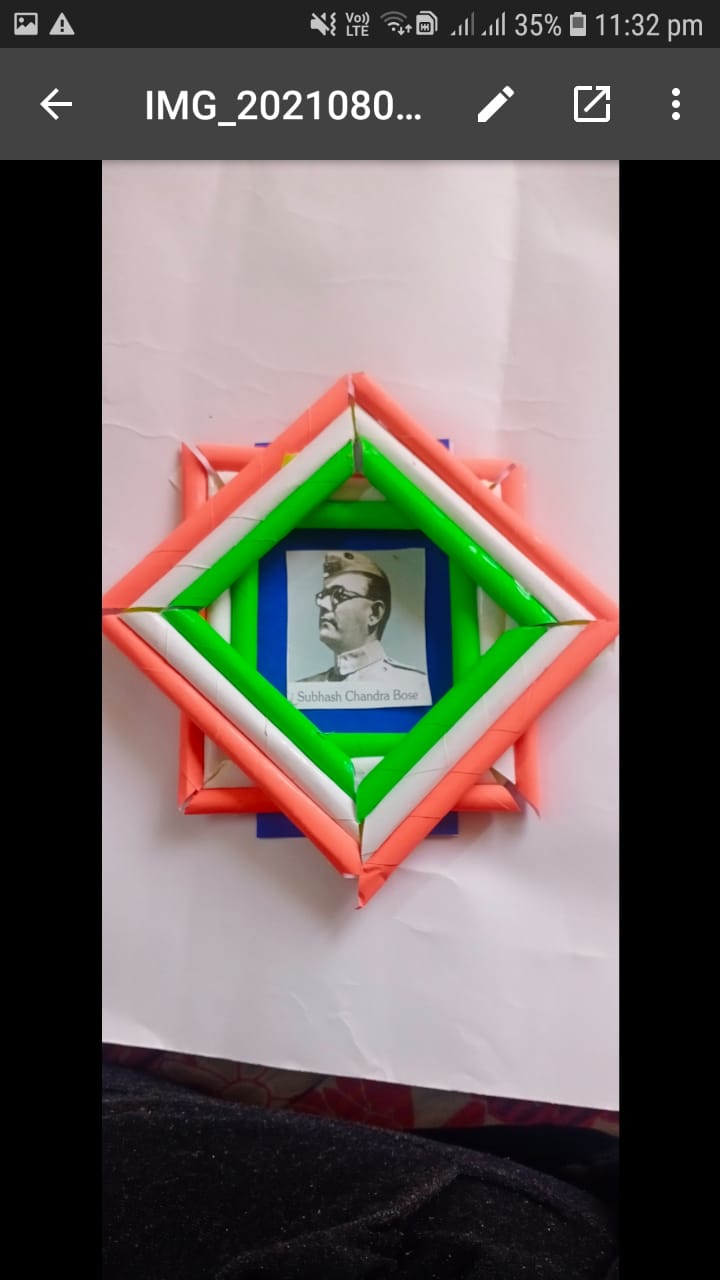 PATRIOTIC CRAFT ACTIVITY
"It is lamentable, that to be a good patriot one must become the enemy of the rest of mankind."
Patriotism or national pride is the feeling of love, devotion and sense of attachment to a homeland and alliance with other citizens who share the same sentiment.
Air Force School , Bhuj conducted Patriotic crafts competition on 7th August , 2020 for the classes I to X. Children participated in this creative venture with great zeal and high spirits. This activity triggered their patriotism and their Feel for country. The stars of our school created unique and exclusive things like Indian Flag Paper Fan, crown/hat using paper plate, tricolor thumbprint bookmark , Indian National Symbol crafts like – flower, Animal, bird, Fruit,& National tree, the Indian Flag out of Pulses, Envelope or folder,Greeting cards, Pencil stand Pebbles etc. They celebrated Indepedence day in advance with great pleasure and gratification.
Patriotic Crafts making competition was success as it is helped to be a valuable feelings for country in the students.