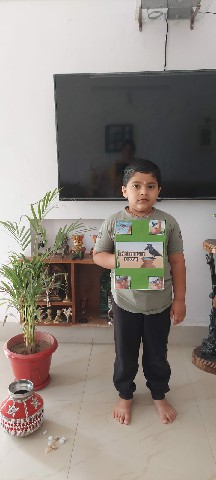 STORY TELLING COMPETITION
To conduct this competition, a video was recorded by the class teacher asking parents to make their ward learn a story, this story could be of their textbooks or of their choice. They must introduce themselves before reciting the story, story must be in English and also give the moral of the story in the end.
Teacher requested parents to record their ward while she/he recites the story, they were told strictly that video must be in one part and if it was cut and stitched with another video it won't be considered.
This competition was conducted to help students boost their self confidence and improve theirEnglish speaking skills. Students enjoyed this activity a lot.