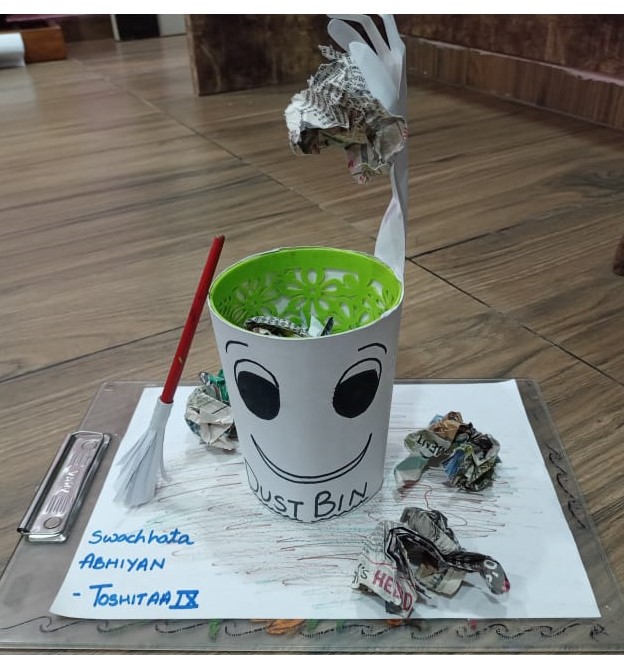 SWACHHTA PAKHWADA
The Swachh Bharat Abhiyan, launched on 02.10.2014 across the country as a National Movement, is the most
significant cleanliness campaign by the Government of India. According to the Government, a clean India would be the best tribute India could pay to Mahatma Gandhi on his 150th birth anniversary in 2019. By inviting people to participate in the drive, the Swachhta Abhiyan has turned into a National Movement. A sense of responsibility has been evoked among the people through the Clean India Movement. With this, citizens are now becoming active participants in cleanliness activities across the nation, the dream of a 'Clean India' once seen by Mahatma Gandhi has begun to get a shape.
Swachhta Pakhwada started in April 2016 with the objective of bringing a fortnight of intense focus on the issues and practices of Swachhta. Swachh Bharat Abhiyan is one of the most significant and popular missions to have taken place in India. It translates to Clean India Mission. This drive was formulated to cover all the cities and towns of India to make them clean.
Recognizing the vital role of the schools in spreading the awareness about Swachhata
Mission and its implementation across the country, the schools were advised by CBSE to observe
SwachhataPakhwada from 1st to 15th September, 2021.
In accordance with this , Air Force School, Bhuj organized the following participatory activities wherein students enthusiastically participated.
1.Swachhta Shapath Day
Students of Air Force School Bhuj participated in Swachhta Shapath .
2.Swachhata Awareness Day
Teachers did inspection of sanitary facilities in each and every corner of school
to do a quick assessment and made plan for upkeep of the facilities.
3.Green School Drive Days
Students developed slogans on theme- fighting Corona through Covid Appropriate Behaviour and conservation, vaccination, water eliminating single use plastic etc, which will be later displayed during school exhibition.
4.Swachhata Participation Days
Activities were held for clean and well-maintained premises and toilets in schools, while observing all Covid protocols. Students wrote the essays on the theme "COVID-19 Responsive School"
5.Hand Wash Day
Awareness on the need for proper hand wash in daily life was created.
Personal Hygiene Days
Audio visual programme was undertaken by sharing a link of YouTube video to motivate students for maintaining cleanliness.
7.Swachhata School Exhibition Days
Making artifacts at home using local recycled-raw material for storage of waste, artistic dustbins using local skills promoting their culture were made by our students.