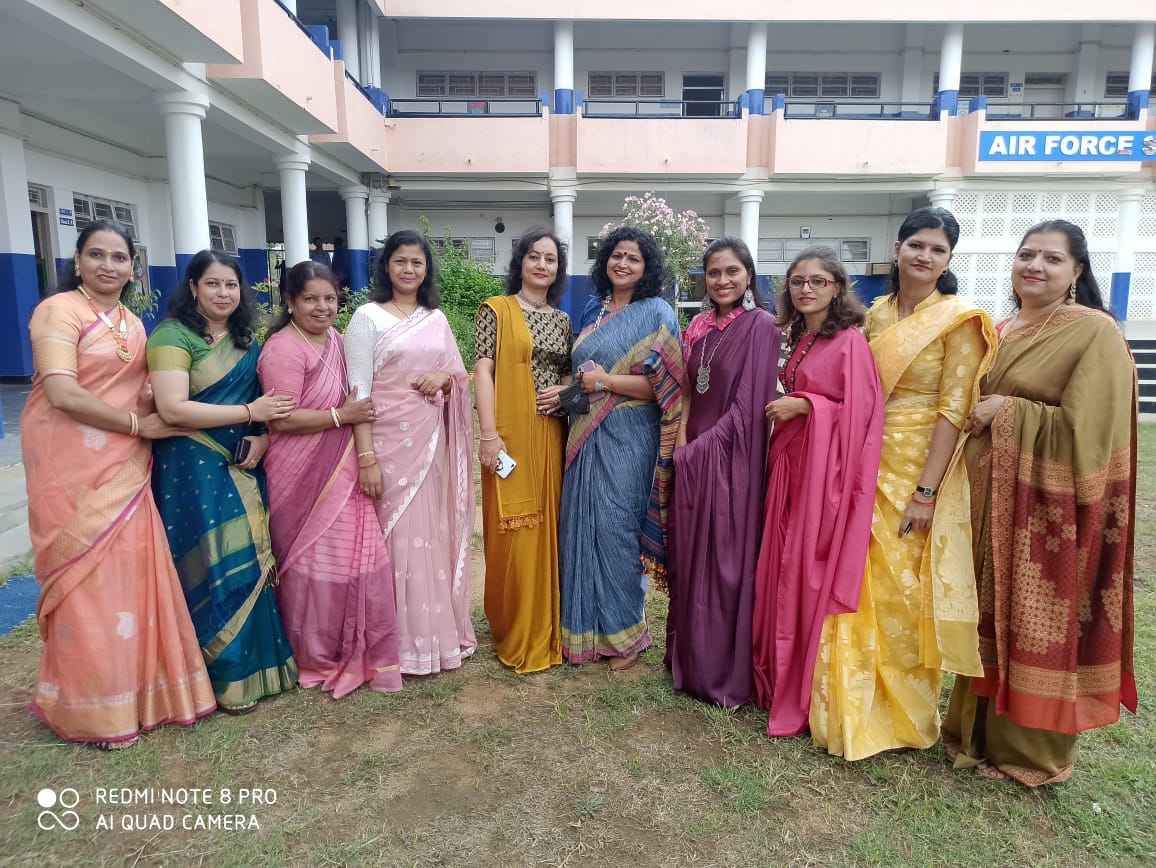 TEACHERS DAY
'A true teacher can inspire, hope, ignite imagination and instil love for learning'.
5th September, every year commemorates the birth anniversary of Dr. Sarvepalli Radhakrishnan which is observed as Teachers' Day throughout the country. Teachers' day was organised by the students of classes IX, X & XI in Air Force School, Bhuj on 4th September 2021 to devote their love, respect, acknowledgment and recognition of the hard work put in by their teachers towards their development. The Principal, Mrs Shalini Kaistha welcomed esteemed guests Mrs Balraj Kaur AFWWA President (L) and Mrs Priya Ranjan. The guests extended their heartfelt thanks to the teachers for their invaluable contribution and commitment towards quality teaching.
A fun-filled programme was arranged by the students consisting dance, skit and giving catchy titles to the teachers Special Teacher's day greeting were sent by students in the form of video, audio, drawing and greeting cards.
Teachers too participated in the celebration with great zeal, sang beautiful songs and Ms Rinku presented a beautiful poem. The Principal Mrs Shalini Kaistha appreciated the sincere efforts of the teachers for playing an integral role in the holistic development students. The teachers were presented with special gifts.
In the end of program, the Principal blessed and thanked the students.