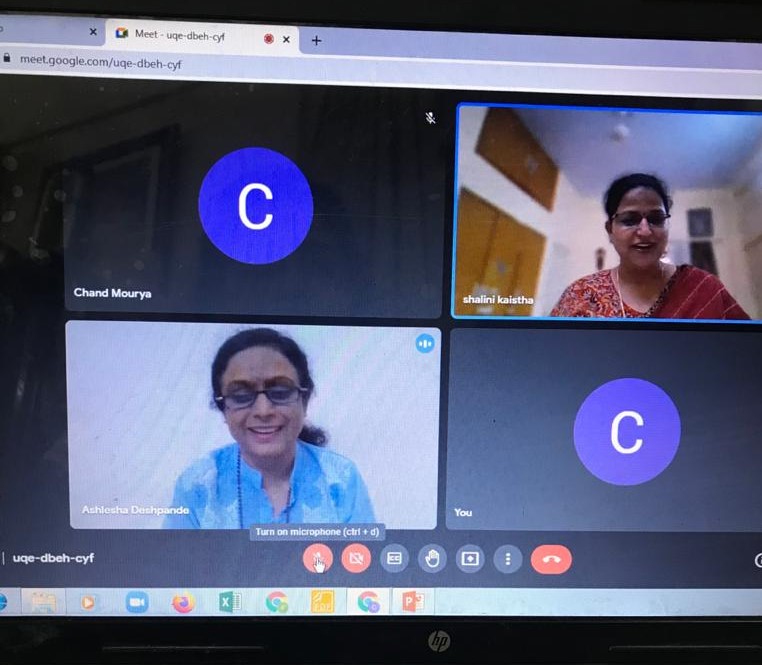 CAREER DEVELOPMENT WORKSHOP
A Career Counselling Online Workshop was held for students of class XI on 11th Sep 21. Principal Mrs Shalini Kaistha welcomed the resource person Dr Ashlesha Deshpande, an eminent career counselor. Principal thanked her for spending time with the students. The event created awareness and enriched knowledge among the young, aspiring students.
The workshop gave an insight about how important it was for students to have a back up plan for the career. The session provided us with information about lifestyle, success and knowledge etc. Career decisions play a pivotal role in shaping the future growth and development of students. History has proved time and again how several career fields became obsolete over the years. With advanced technologies, some jobs vanish while new ones emerge. The one who can keep up with the trends is definite to ace the competition. As the new career options emerge, new skills are demanded in the industry and a student needs to be aware of these advancements. Career Counselling here acts as a torchbearer for the whole workforce that can be made aware of the industrial changes in advance so as to hone their skills accordingly and be prepared for the upcoming changes. The session aimed at making the students aware of the multiple career options available interactively. This made sure that everyone gets a clear perspective for the long run. All the factors affecting the choice of the students were addressed and the myths and superstitions regarding the choices were removed to a large extent. She showed presentations and various forms which were organized and broken down into particular streams. It was very informative and interactive and even quite fun.It was indeed a share worthy experience.