CBSE MANDATORY DISCLOSURE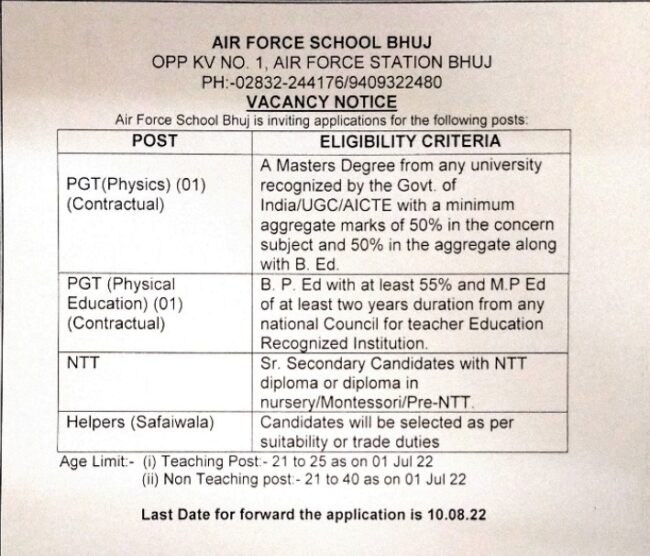 VACANCY NOTICE FOR POST OF NTT & PGT(PHYSICS) APPLICATION PROFORMA. For more information, Contact School Office: 02832-244176
Download form Click Here
Mrs. Shalini Kaistha
It is an honour and privilege to be the Principal of Air Force School Bhuj, the school that has set records for excellence. My commitment lies in providing a safe and academically challenging environment that will empower students to become pioneering thinkers and motivated learners.
I believe in encouraging students to think, question and reason rather than restricting them to mere syllabi. The school stands for nurturing the right values, imparting unparalleled knowledge and channelizing ambition through sustained commitment. We, along with the active support of the parents are here to shape the future of our students. It shall be my endeavor to provide the best environment for learning in our school.
The importance of education in the life of an individual cannot be overstated as it equips the individual to find answers for himself and within himself. It shapes individuals in their formative years and instills them with values that would govern all their choices in life.
I am fortunate to have an experienced and committed team, who empower students to discover the vital aspects of life that are beyond classroom curriculum. I extend good wishes to all the students, teachers and staff members.