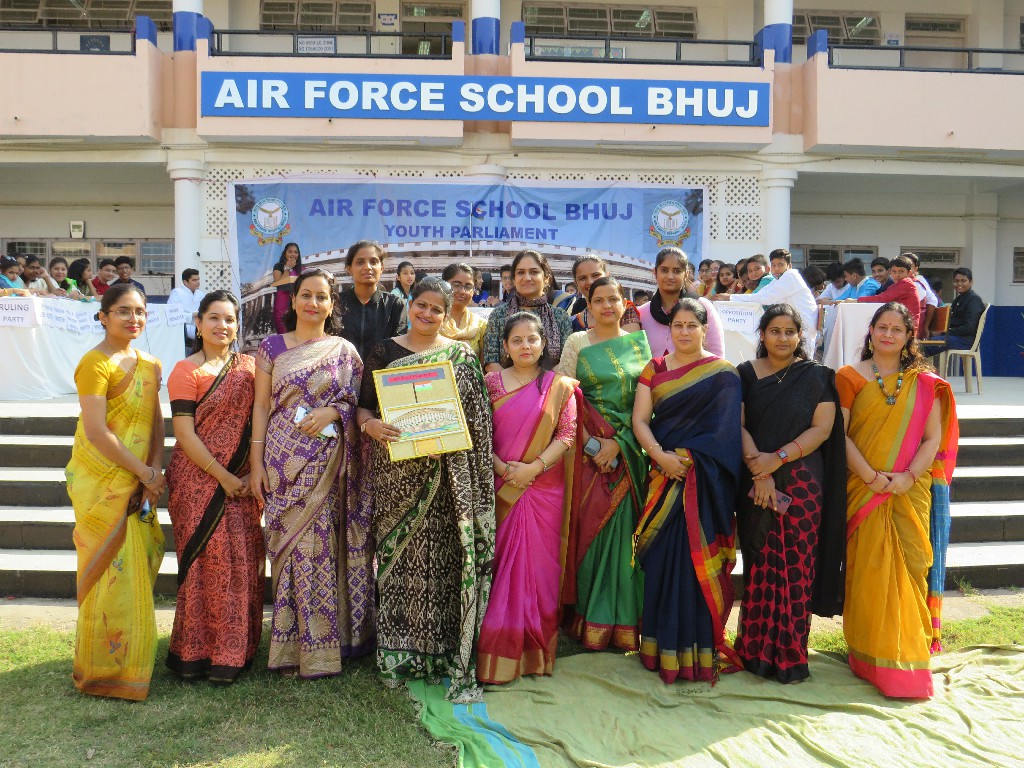 CELEBRATION OF CONSTITUTION DAY
As we are aware November 26 is celebrated as "Samvidhan Diwas (Constitution Day) to commemorate the adoption of the Constitution of India. This year Constitution day was celebrated as a part of " Azadi ka Amrut Mahotsav".
In this regard, our school has conducted the following activities.
Special assembly on 26th November, 2021 to celebrate the day under the guidance of our Principal Mrs. Shalini Kiastha. students of std 8th gave introduction and some basic information on our constitution like who formed our constitution, when it was formed etc. The event was organized under the supervision of Ms Harsha Thaker.
The quiz based on constitution was organized on 27th November, 2021. Students enthusiastically participated in the quiz and tried to give perfect answers. The event was organized under the supervision of Ms Harsha Thaker.
Air Force School Bhuj conducted a youth parliament on 30th November,2021 to celebrate Constitution day. The key themes of this program were as follows :-
Introduction of our parliament
Oath was taken by the new elected members (among students) in Hindi, English
Obituary refrence : By Speaker (Miss Preet – Student of 11th Class) and by Prime minister (Master Pruthvi Koka – student of 9th class).
(4) Questioning Hour : Question No 101 to 111 were presented in front of
speaker by MPs. This questions were responded by their respective ministers.
(5) The speaker (Miss Preet – Student of 11th Class) introduced new foreign minister of Srilanka (Master Rishikesh – Student of 9th Class)