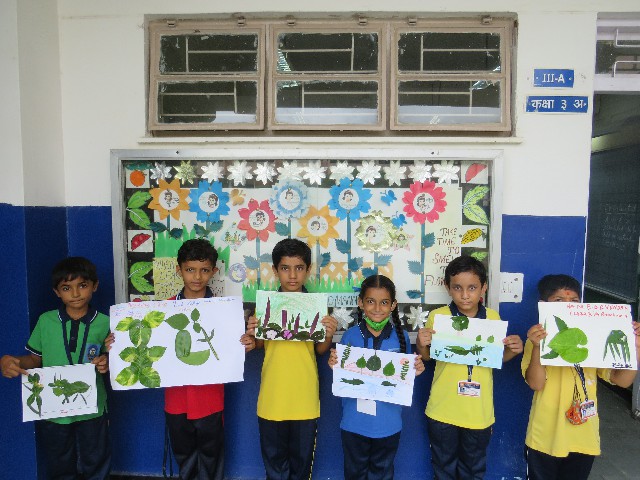 COLLAGE MAKING COMPETITION
Air Force School Bhuj
Report on Collage Making Competition
Date-27.07.22
Air Force School Bhuj always encourages its students to display their hidden talent through various co-curricular activities . The school provided a platform to the students of grade I – IX with a collage-making Competition on 27nth July 2022.
All the participants spent the next hour using old newspapers, magazines, other materials / waste materials, scissors and glue to create interesting displays as per their theme. This competition was aimed at helping the students to explore their creativity and imagination. It helped them to break the monotony of the usual mundane routine. The students were briefed in detail about the competition. The winners of the competition were judged by the in-charge teachers on the basis of their creativity and overall presentation .
The students enjoyed the competition very much. The aim of this competition was to enrich student's experience in pictorial composition through handling new materials.
The various themes were given to the students as follows :
Class : I & II – Leaf Collage
Class : III,IV & V -Rainy Day
Class : VI & VII -Self Portrait
Class :VIII & IX – Landscape