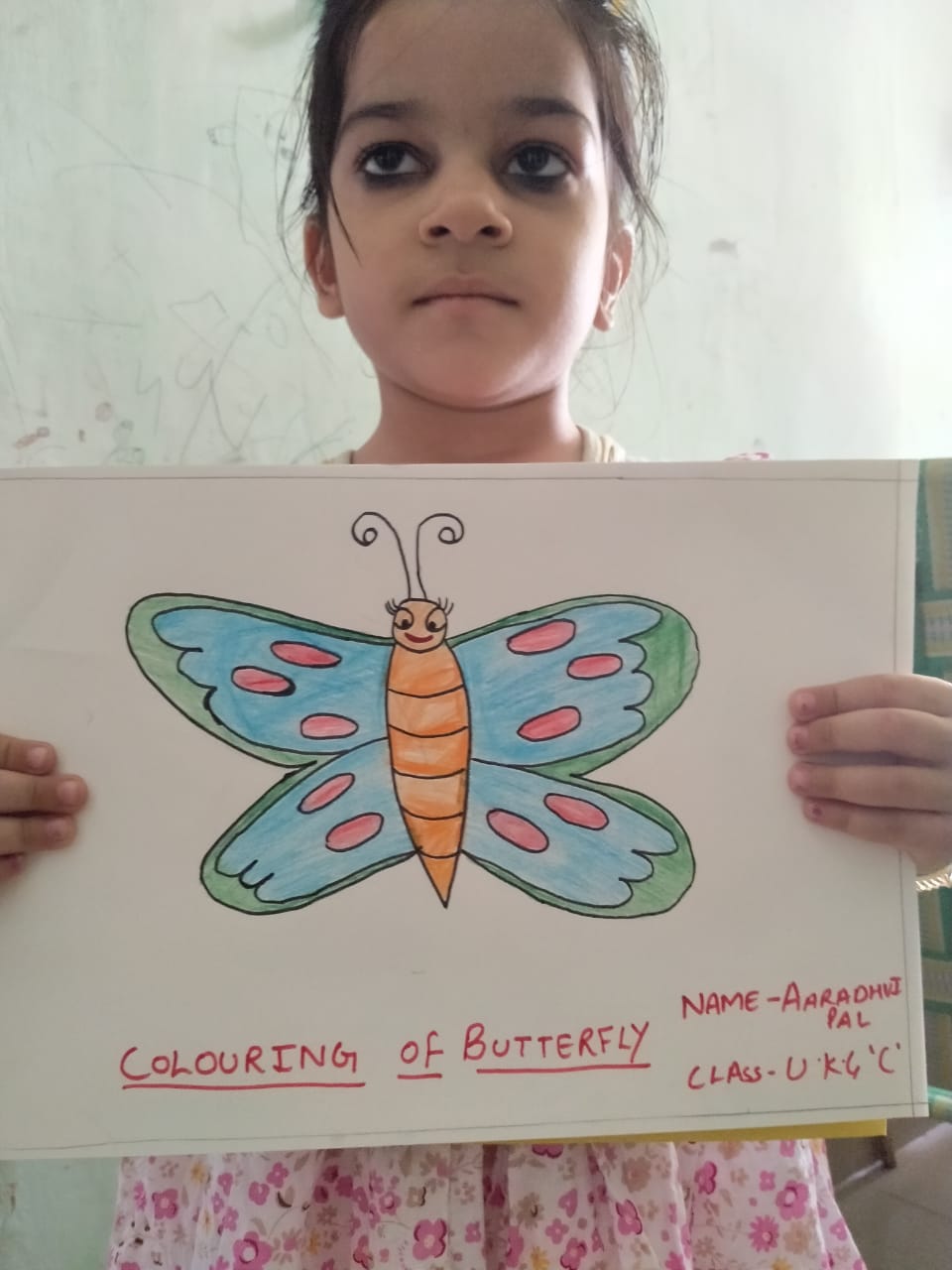 COLORING COMPETITION 2021-22
Coloring competition 2022-22
A Coloring competition was conducted on the 26th of April 2021. The objective behind this activity was to further provide an impetus to the various types of developments occurring in children. For example, to further develop their decision making ability, to improve the coordination between their hands and eyes and develop their psychomotor skills and their imagination.
In order to successfully conduct this activity the teacher shot a video of herself explaining the parents that students are supposed to fill colors in a butterfly using crayons and the final drawing has to be sent in the WhatsApp class group. Students completed their activity by coloring the butterfly using crayons.
The parents sent pictures of the butterfly in the whatsapp group and the class teacher thus marked students based on the pictures sent.