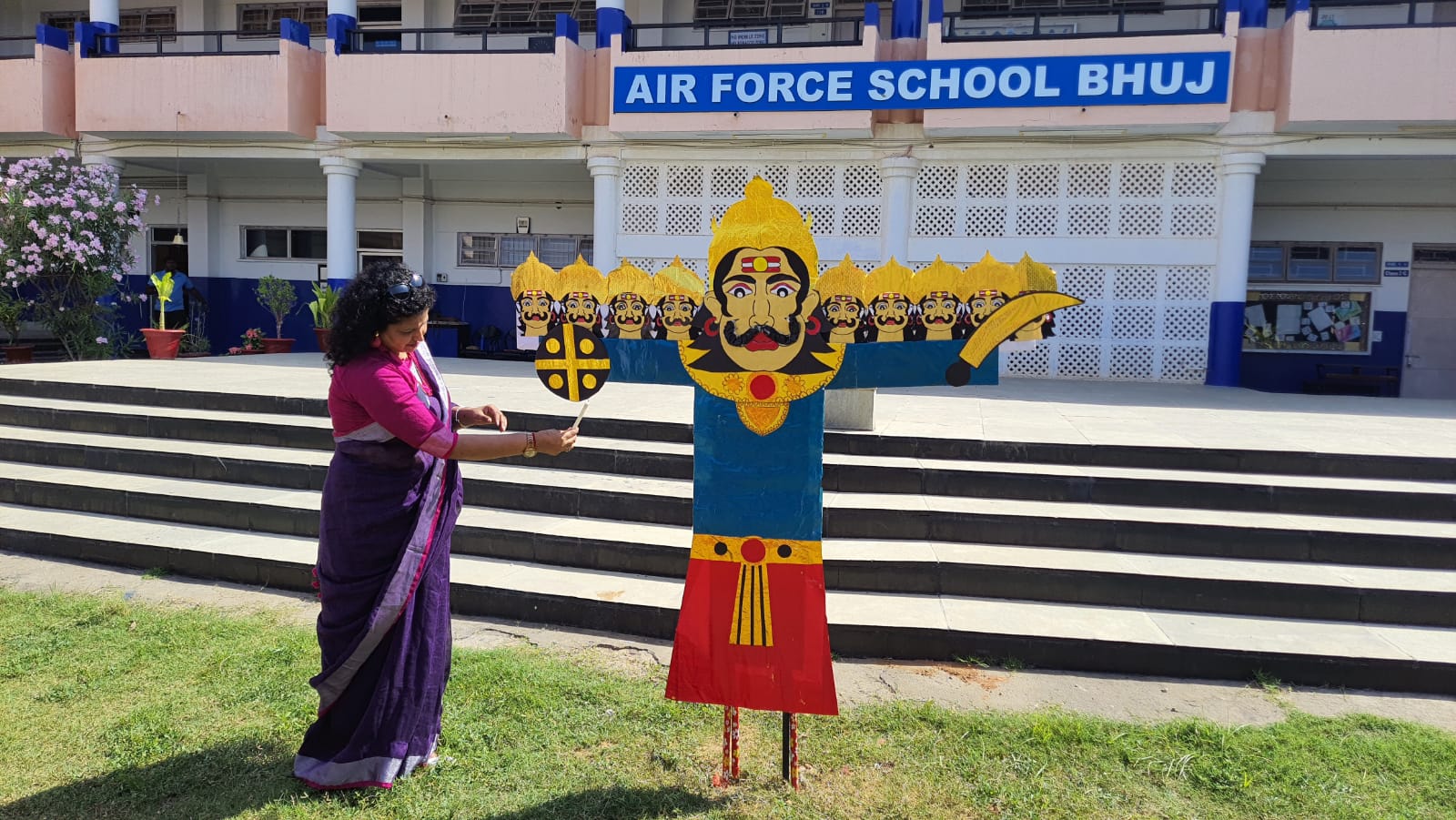 DUSSEHRA CELEBRATION
"Dussehra Denotes victory of good over Evil"
Dussehra is a festival celebrated by the Hindu religion. It is one of the most important festivals in India.it
is one of the longest ones festivals celebrated in india. People celebrated Dussehra with great enthusiasm
and love throughout the country. It is time for rejoicing for everyone. The Air Force School gets ten-days
-long holidays to enjoy this festival.
Mrs. Shalini Kayastha , Principal, Air Force School Bhuj, Inspired us to make a big cut out for burning
Ravana in the festival of Dussehra.
Airforce school also celebrated this festival .On tenth day i.e Vijayadashmi. We made a effigy of Ravan
and and burn this effigy that indicate victory of good over bad. At airforce school,all staff including
principal ,teaching and non teaching staff this festival.
Thank you.