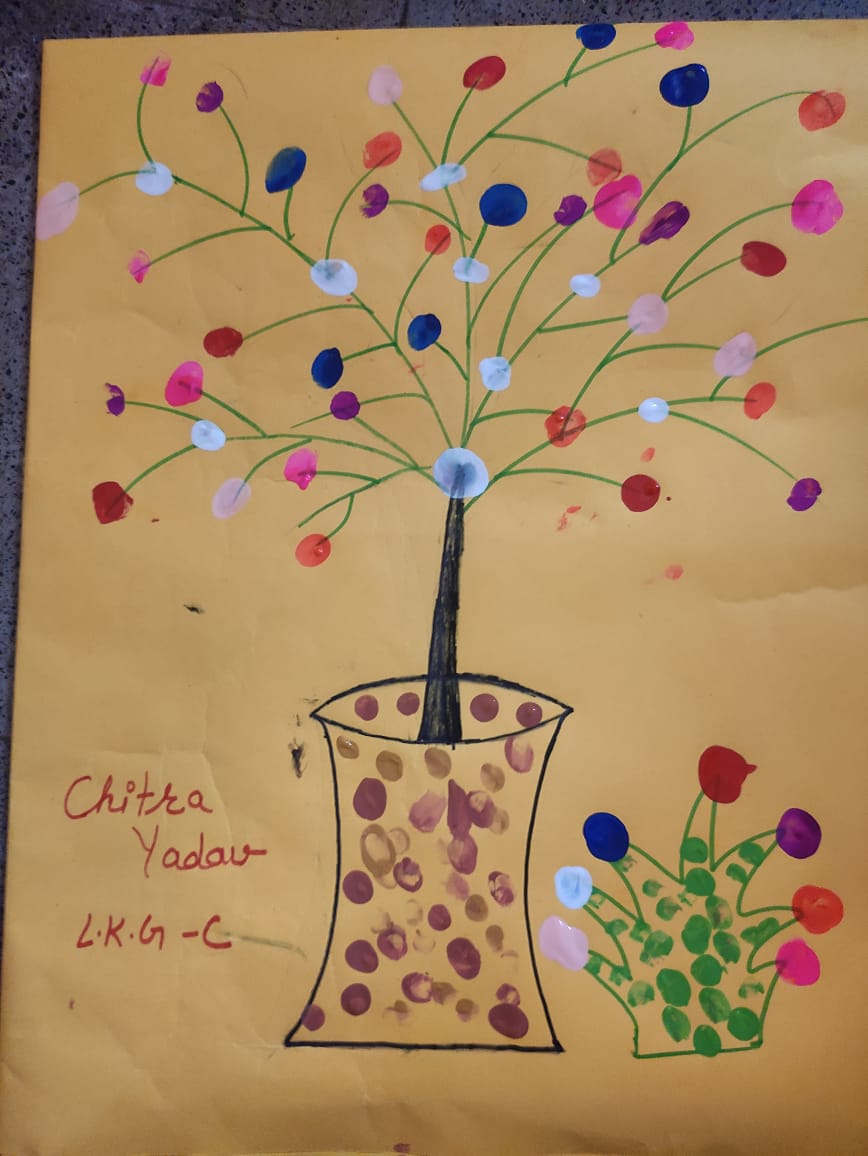 FINGURE TIP EXPRESSION ACTIVITY
ACTIVITY OF JULY PRE PRIMARY 2021-22
A finger tip impression activity was conducted on the 23rd of July. For this the class teachers shot videos of themselves filling colors in an image through the technique of finger print impression and the same video was then sent in the class Whats App groups. Children watched the videos and learnt the technique from them using which they filled beautiful colors in different images.
The objective behind conducting this activity was to develop interest in children towards colors and coloring activity. It was also done in order to improve the psycho motor skills in children, develop interest towards art and craft, to develop the decision taking ability and finally to improve the coordination between their hands and eyes.
Thus, children were once again made to recognise different colors and they really did enjoy this activity.