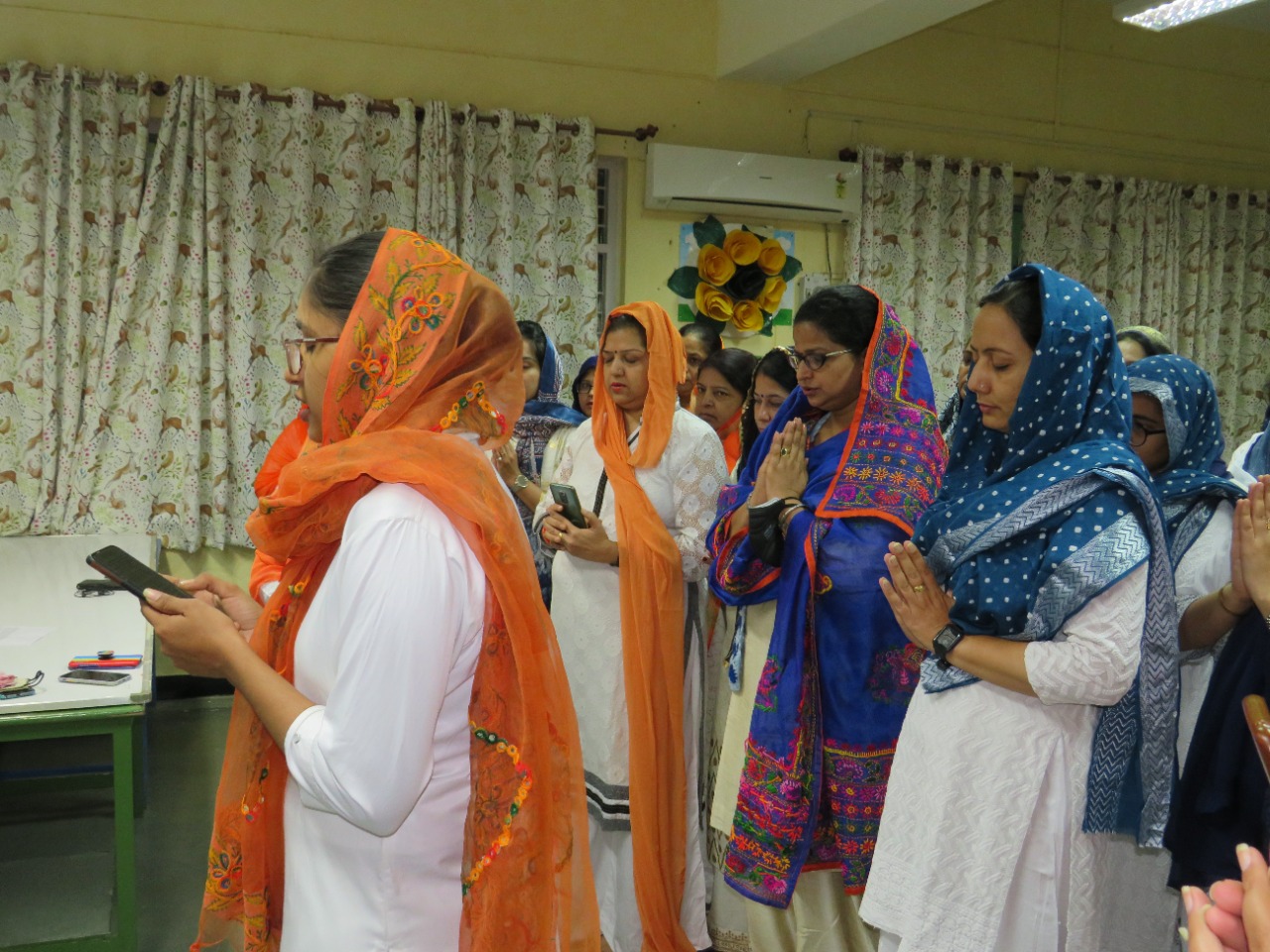 GURUNANAK JAYANTI CELEBRATON
Guru Nanak Devji was the first of the ten sikh gurus and the founder of
Sikhism. His birth anniversary is observed as Gurupurab across the globe
Guru Nank Devji traveled widely to spread the message of oneness and
compassion.
This year Guru Nanak Jayanti was celebrated 19 November 2021. To
observe this auspicious occasion Air Force School presented a special
assembly on 18 November 2021. In this assembly some students came
forward to share useful information relating to the life and teaching of Guru
Nanak Devji.
They shared a story on 'Sacha Sauda' in which they explain the
innocent behaviors of Guru Nanak Devji. They also shared the three
preaching of Guru Nanak Devji and request the students to follow atleast one
preaching in their life. They also shared that how Guru Nanak Jayanti is
celebrated in Gurudwara. After the performance by students. Amanjeet kaur
the teacher narrated motivational speech to the children with the explanation
on Langer
.
As soon as the speech was completed Ardas was done by all the
teacher and Kada Prasad was distributed among the students and the entire
staff of Air Force school.