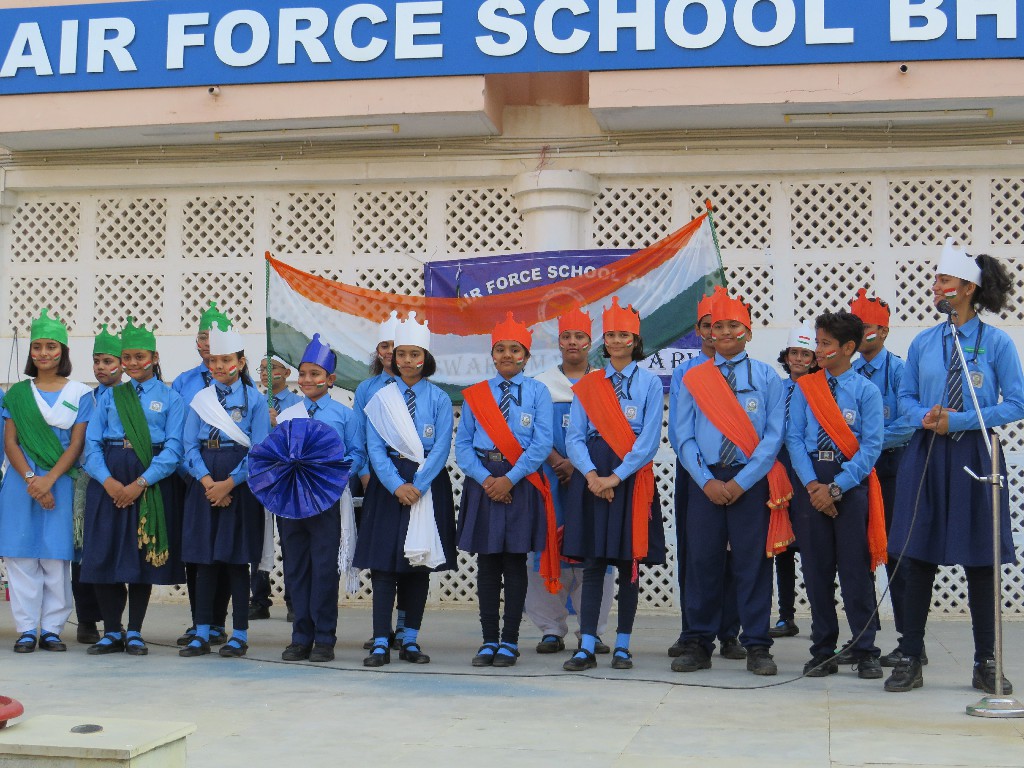 INTERHOUSE PATRIOTIC SONG COMPETITION
Date : 08 Dec 2021
Timing : 8:30 AM to 10:30 AM
Competition : Inter House Patriotic Song Competition' (Class 6 to 9)
Attended by: – Class Teacher (Fancy dress competition)
Mrs Shalini Kaistha (principal), all NTT, PRT,TGT& PGT'S
Introduction: The 'Swarnim Vijay Parv' is observed to commemorate India's military operation over Pakistan in the 1971 war and selfless sacrifice and dedication of Indian army personal in protecting sovereignty of the country.
Our school 'Air Force School Bhuj' celebrated this occasion by keeping Inter House Patriotic Song Competition for Classes 6 to 9.
For class 6 to 9, competition conducted in offline mode. House incharges teachers as well as students showed great effort.
Aim: The aim of the competition was to encourage students to do something good for our own country and also to bring a sense of fulfilment and responsibility towards the country.
Conclusion: All the children enjoyed fancy dress competition as well as patriotic song the result of patriotic song were declared that day itself by our Principal ma'am Mrs Shalini Kaistha.
The results are as below:
1st – ARJAN
2nd – SUBROTO AND SEKHON
3rd – KATRE.