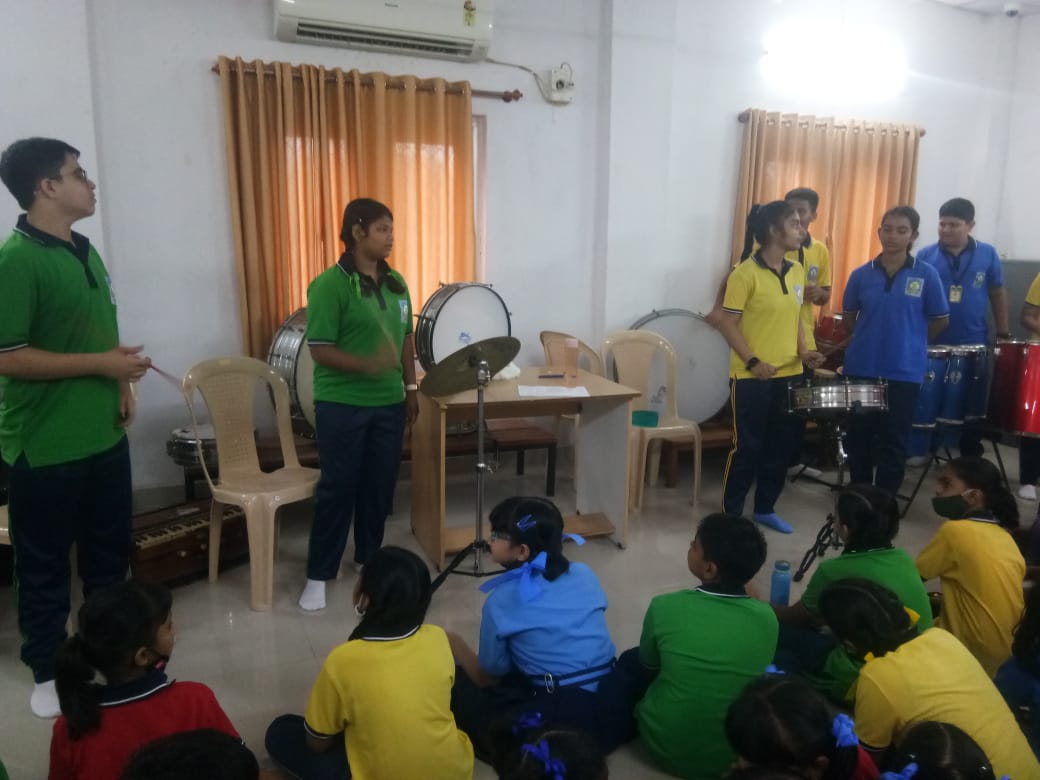 MUSIC CLUB
MUSIC CLUB
Date-06/07/22
" Music is an outburst of the soul"
The Music Club encourages talents in music- instrumental as well as vocal. All interested students with a musical bend of mind are welcomed to join as members. The club aims to facilitate the exchange of musical ideas, develop an appreciation for music and boost up musical development.
Air Force School Bhuj has organised various club activities on 6th July 2022. Under this, our Music club has taken active participation. The students of Music Club were very excited to take part in the activities planned by the teachers. The teachers have settled down students class wise and instructed them for the Marching Beat,Introduction about Drums and their speciality.
A part from these few students performed Vocal Patriotic song- " O Desh mere , Teri Mitti me" and Classical song " Piya Bawari". The students were so energetic that they could not resist themselves and could not stop Music.
Air Force School not only focus on academics but also on extra curriculum activities.The clubs give opportunities to the students to showcase their talents.
In charge Teachers:
Ms Hetal Vaishnav
Mrs Vaishali Brahmbhatt
Mrs Rinku