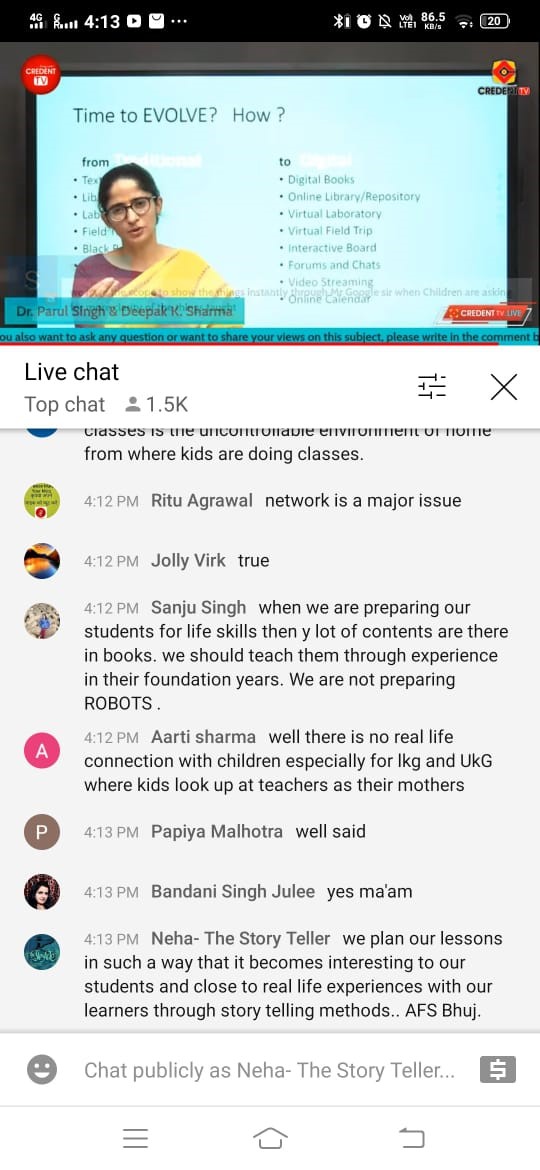 NUANCES OF ONLINE TEACHING
NUANCES OF ONLINE TEACHING & LEARNING BY: Dr PARUL SINGH, DEEPAK SHARMA
COVID-19 is a household name across the globe now. The pandemic has disrupted the human lives, with the only effective method of cure is to avoid large gatherings. Education has been no exception to this.
The current situation has forced the entire education system to adopt online teaching–learning module, until we are out of danger of the pandemic. Like all new changes, the online mode of education has its own advantages and disadvantages. Towards this, a pan-India online interactive seminar for all the schools associated with the IAF Education society was conducted on 17 Jul 21. This was attended by the Principal and all the teachers of Air Force School (AFS) Bhuj along with the leading educationists related to the Higher Secondary and Senior Secondary curriculum.
The aim was to recognize, appreciate the initiative taken by the teachers and ways of improving the online education further. During the interaction, the teachers at AFS Bhuj deliberated with the organizers whether traditional learning or online learning is better. It became evident that the online mode of teaching/learning has its own nuances. Some of these include:-
(a) The ability to learn anywhere
(b) The ability to learn anytime and to choose the content
(c) Provisioning of virtual interaction with the study material, and
(d) Limitation on social interaction and sense of community.
It is pertinent to mention here that efforts of Dr Neha Gurtu, teacher of Class V of AFS, Bhuj, was appreciated by Dr Parul Singh and Mr Deepak Sharma (The co-ordinators). During lockdown, she prepared videos for teaching the educative stories to the tiny-tots of our society.
By the end of session, all the attendees and the co-ordinators were convinced that online teaching/learning can be as fruitful as the traditional way of learning/teaching, if both the students and teachers take pro-active participation in (LFH) Learning from Home. After the seminar, the Principal thanked and appreciated all teachers of AFS Bhuj for active participation.