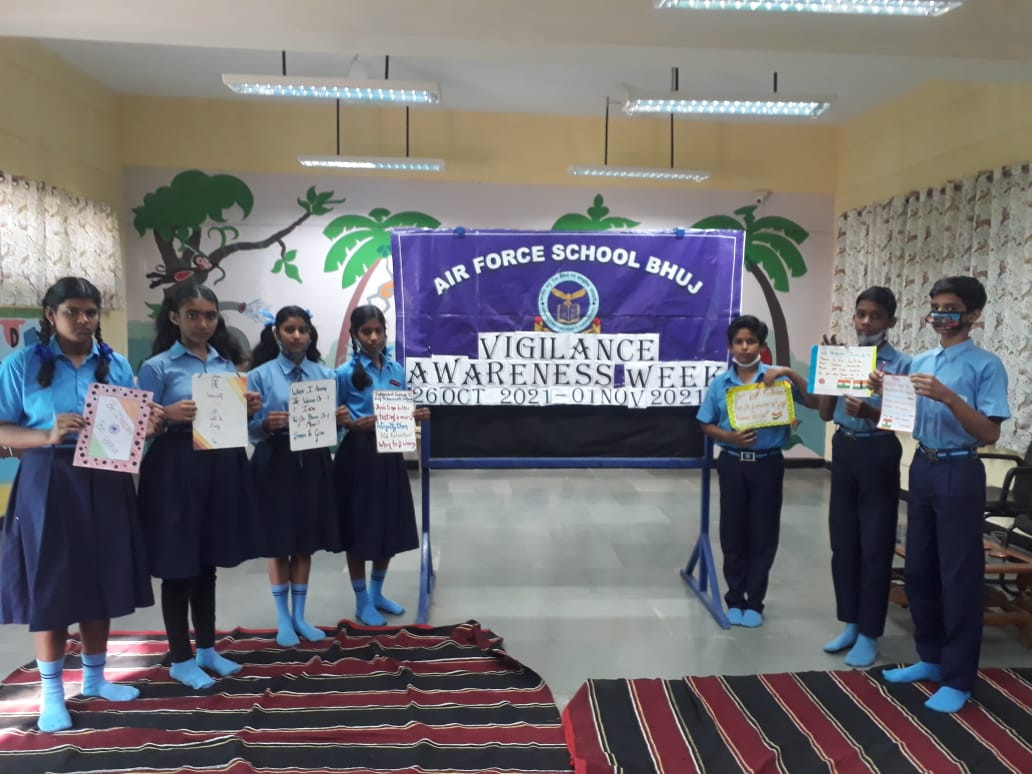 OBSERVING VIGILANCE AWARENESS WEEK
AIR FORCE SCHOOL, BHUJ
VIGILANCE AWARENESS WEEK
The vigilance awareness week is celebrated every year on the birthday week of Sardar Vallabbhai Patel. This year vigilance week is being observed from Oct 26th to Nov 1st.
This year, the theme of the Vigilance Week celebration is 'Independent India @ 75: Self Reliance with Integrity'.
To celebrate Vigilance Awareness Week, Airforce School Bhuj had conducted competition among students on Friday, 29 Oct 21. Slogan competition was conducted among class 8 students, whereas a Drawing competition was conducted in class 9.
On Saturday, 30 Oct 2021, Speech competition was organized among class 6 students.
A formal lecture on Vigilance Awareness was given by Principal AFS Bhuj.
All the competition winners were awarded with trophies and certificates. Along with that participation certificates were given to all the participants.