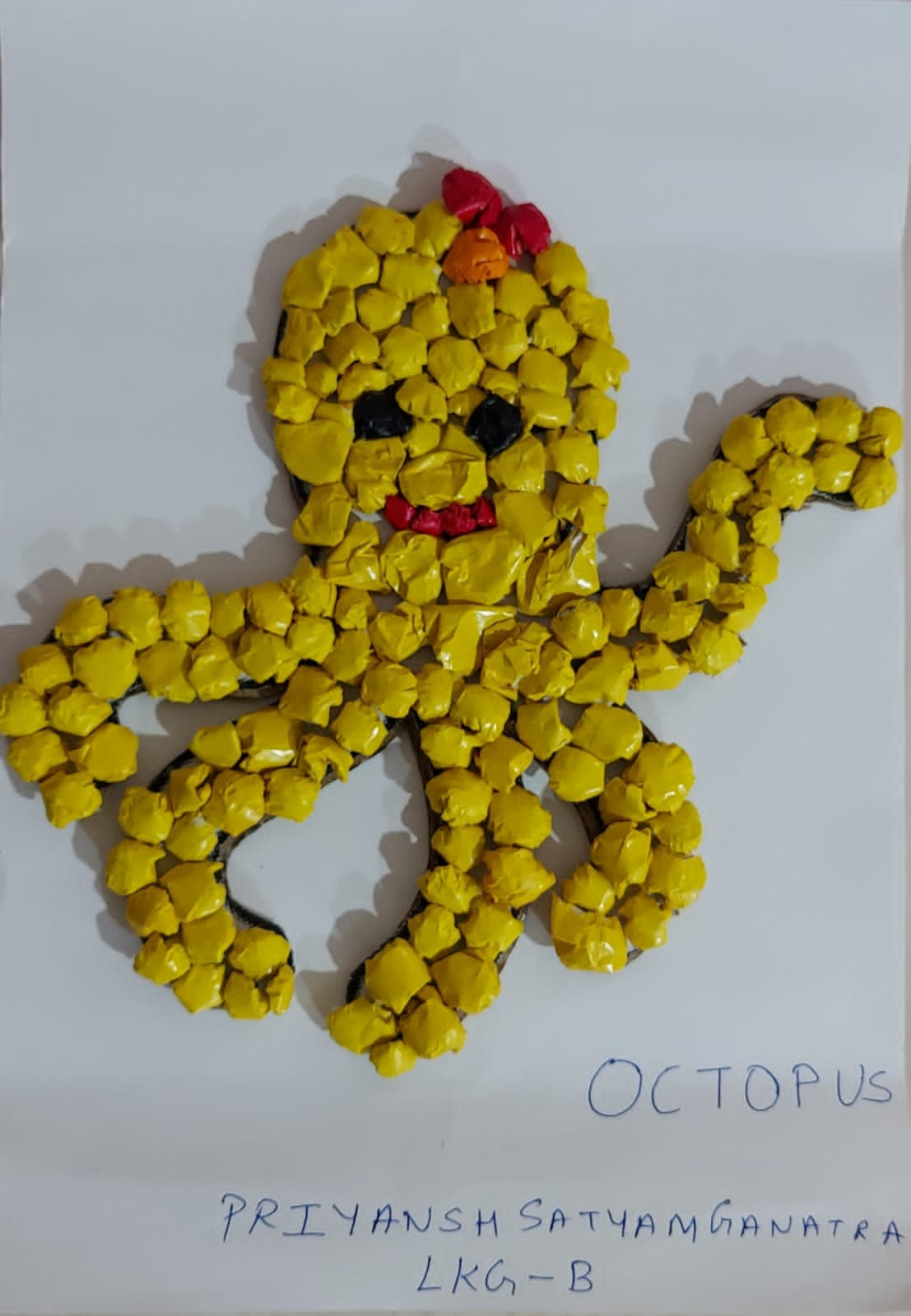 PAPER BALL PASTNG ACTIVITY FOR PREPRIMARY
Children were once again made to identify different colours through this activity. The main motive behind
this activity was to develop the motor skills of the children. For this they were asked to complete the given
figure by pasting small spherical paper balls of different colours onto it. For this they had to tear small
pieces of paper and form spherical balls out of it, and stick the balls into the figure. Special emphasis was
laid that the paper bits be torn by the children themselves without seeking help from parents/guardians.
Children not only enjoyed this activity but were also able to revise their colour recognition ability and
develop their motor skills. Further, they were able to develop their decision making power through this
activity.