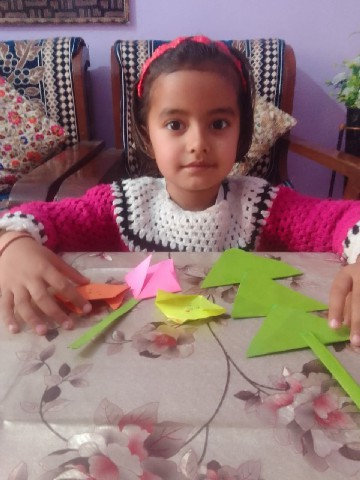 PAPER FOLDING ACTVITY
PAPER FOLDING ACTIVITY
PRE PRIMARY- 2021-2022
To conduct the Paper Folding Activity, Teacher recorded a video in which children were taught to make different things like a puppy, Cat, Lotus, Xmas tree etc, this video was forwarded in class groups and parents were requested to help and guide their ward, and once the activity is completed, send the pictures to the class teacher.
This activity was conducted to help students develop in various ways like help them in their hand and eye coordination, develop their interest towards art and craft and also enhance their psycho motor skills etc.
Students enjoyed this activity a lot, they not only learnt what their teacher showed them but learnt a lot of other things to make aswell and sent their photos to class teachers.