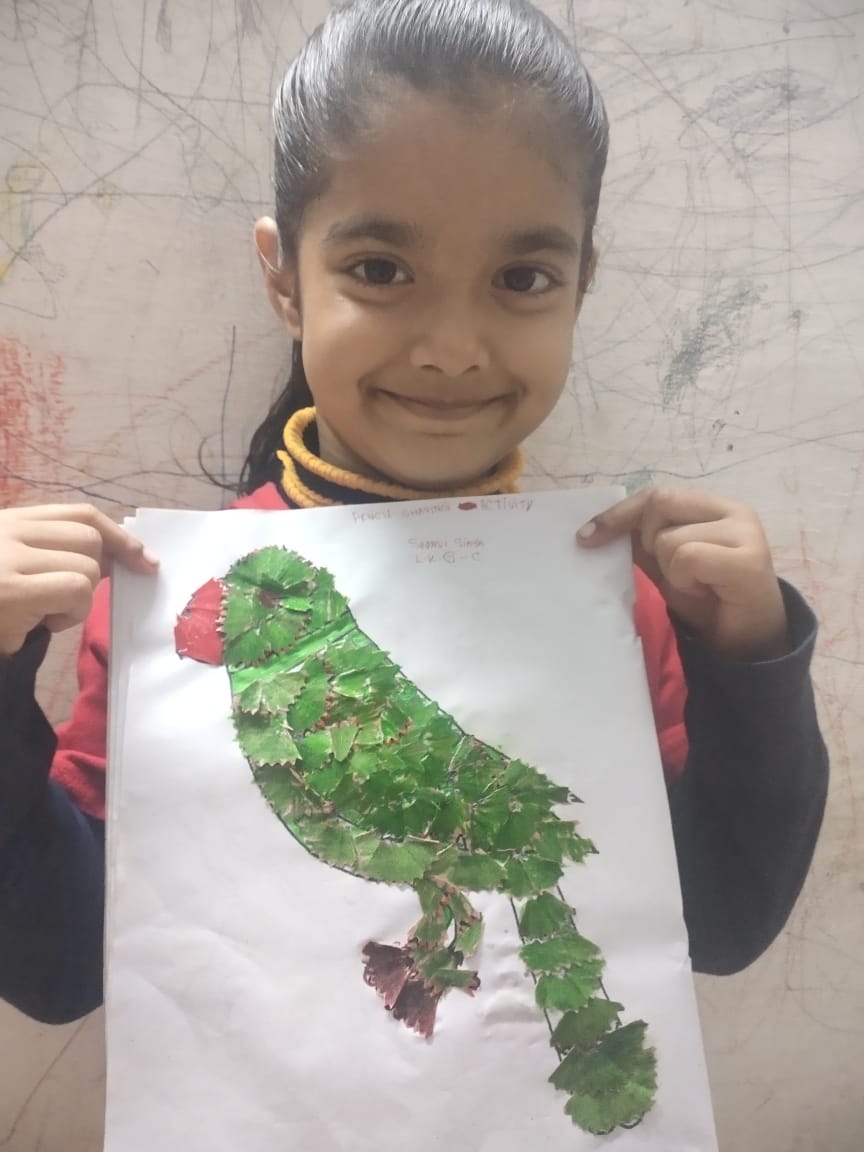 PENCILSHAVING ACTIVITY PREPRIMARY
Pencil shaving activity was conducted on 22nd December 2022. The objective behind conducting this activity was to give an impetus to the various developments taking place in children such as the ability to take decisions, develop the coordination between their eyes and hands, develop their psychomotor skills, and to further develop their imagination. Children were shown how it is possible to make some very beautiful images out of waste items such as shavings from a pencil.
For this activity, the teacher first shot a video of herself making some images using pencil shavings and sent them in her class group. The children followed the instructions from the video and made some images using their own creativity and sent them to their class teachers. The children thoroughly enjoyed the activity.