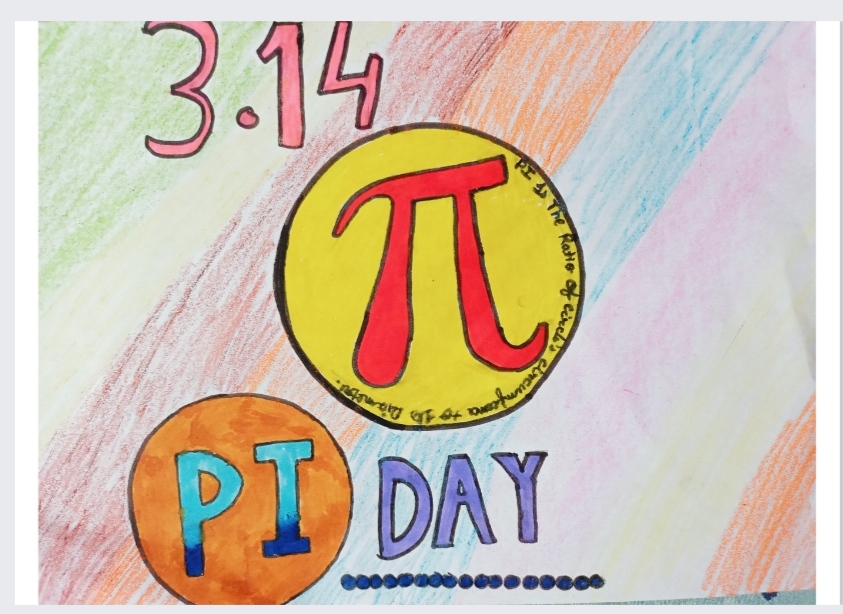 PI DAY ACTIVITY
NATIONAL PI DAY
Pi Day is an annual celebration of the mathematical constant π (pi).Pi Day is observed on March 14(3/14 in the month/day format) since 3, 1 and 4 are the first three significant digits of π.The symbol used by mathematicians to represent the ratio of a circle's circumference to its diameter. Our school also celebrated Pi day on 22/7 (approximation day) in the day/ month format. We conducted various activities on this day. Activities are as follows:
Class 1- Flower petal activity
Class2- Table through vedic maths
Class3- Measuring activity
Class 4- Fun with measuring time Activity
Class5- Banner activity
Class 6- Pi chain activity
Class7- Poster making activity
Class 8- Finding value of Pi activity
Class 9 & 10- Quiz on Pi
Students gave positive response as they enjoyed these activities. Teachers acknowledge the efforts of children by making collage of pictures by sent by kids. Pi day celebration was a success as it helped to create interest for the subject of mathematics and made learning fun.