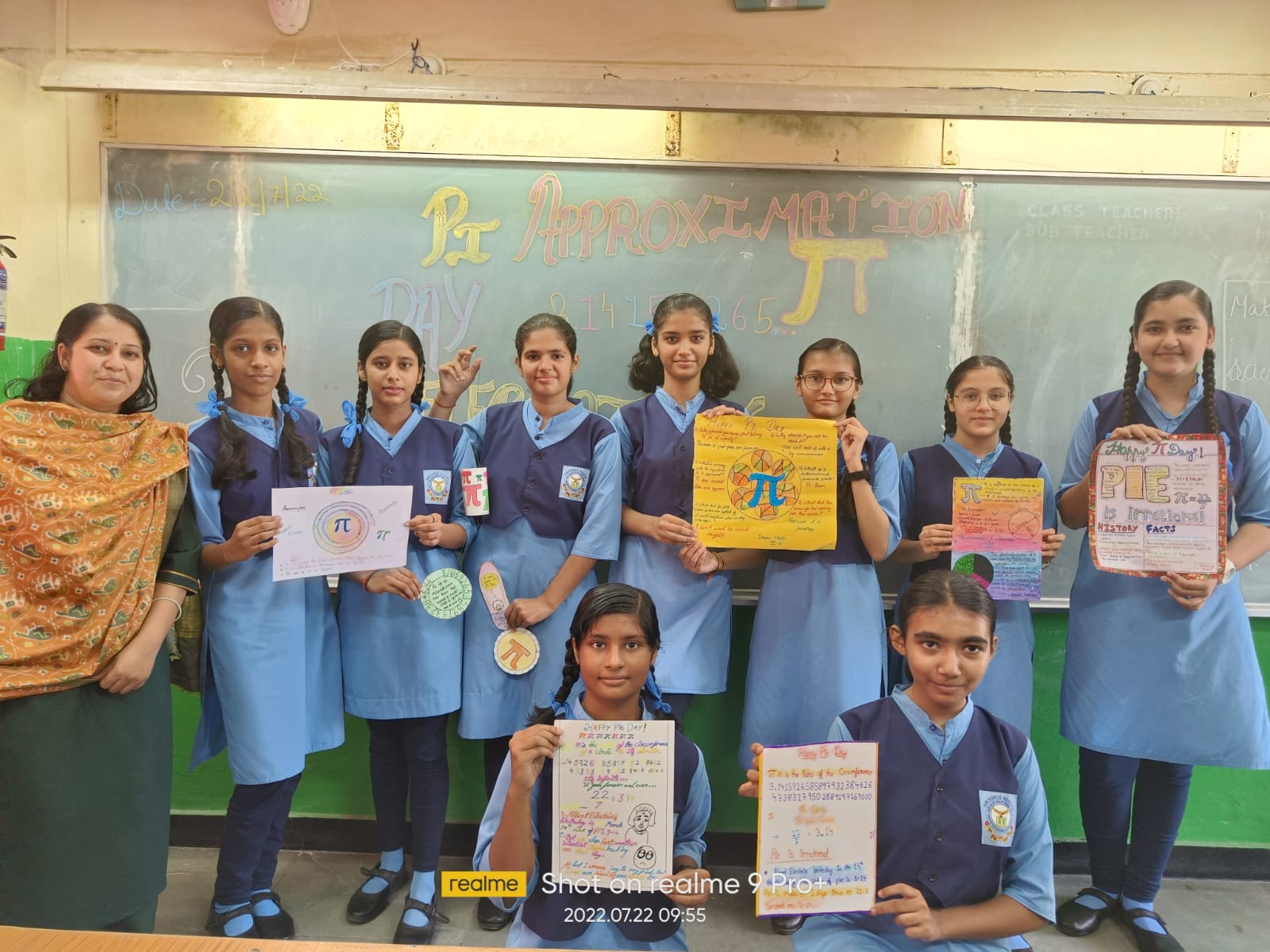 PI DAY
REPORT ON PI DAY
Pi (π) as a symbol never fails to enchant students. The curiosity associated with this Greek letter and its usage is extraordinary. On July 22, 2022, AFS BHUJ celebrated Pi day in an exceptional manner.
This day is an annual event that celebrates mathematical concepts and achievements behind the symbol of Pi. Various activities were organized on this occasion which enriched the students of the school.
Teacher emphasizing the importance and usage of pi was held in all classes from grade VI to X. The approximate value of Pi was deduced by demonstrating its relation with the circumference and diameter of a circle.
Class VI students took part in "Finding the value if PI" activity, in which they creatively illustrated symbol of pi and wrote different facts related to it.
The students of grade VII participated in a "poster making activity" where they make an interesting poster on pi. This was followed by 'Pi word Challenge' activity in which students found words containing Pi.
In class VIII, the students took part in 'Pi-puzzle' pattern finding activity in which they looked for mathematical operations based relations among the consecutive digits in the value of π.
In classes IX and X, the students took part in "quiz on pi"
Overall it was a fun filled learning experience for the students which helped them to develop a sense of appreciation for the astonishing "Pi"