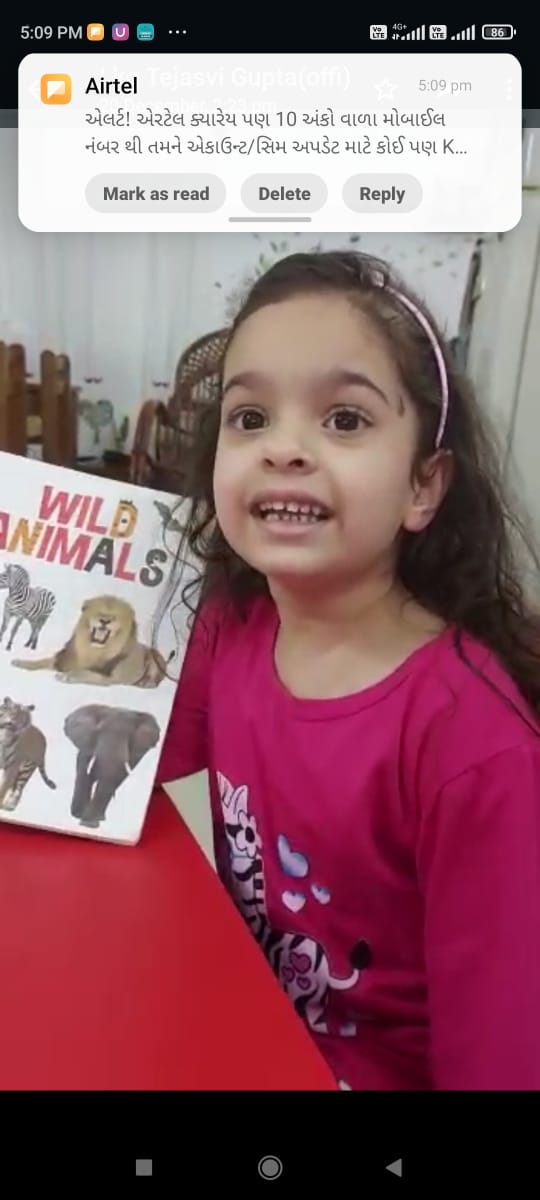 SHOW AND TELL COMPETITION FORPREPRIMARY
A show and tell competition was organised on the 20th of December 2021. The objective behind conducting this competition was to develop English speaking skills in children.
In order to conduct this competition in the middle of the pandemic, the teachers guided the parents to choose any object of their choice and whatever the object would be, their child would have to speak a few sentences about it in English. Parents were asked to shoot their videos and send them to their respective class teachers.
The parents chose different objects for theirs kids and the children spoke well on the objects chosen.