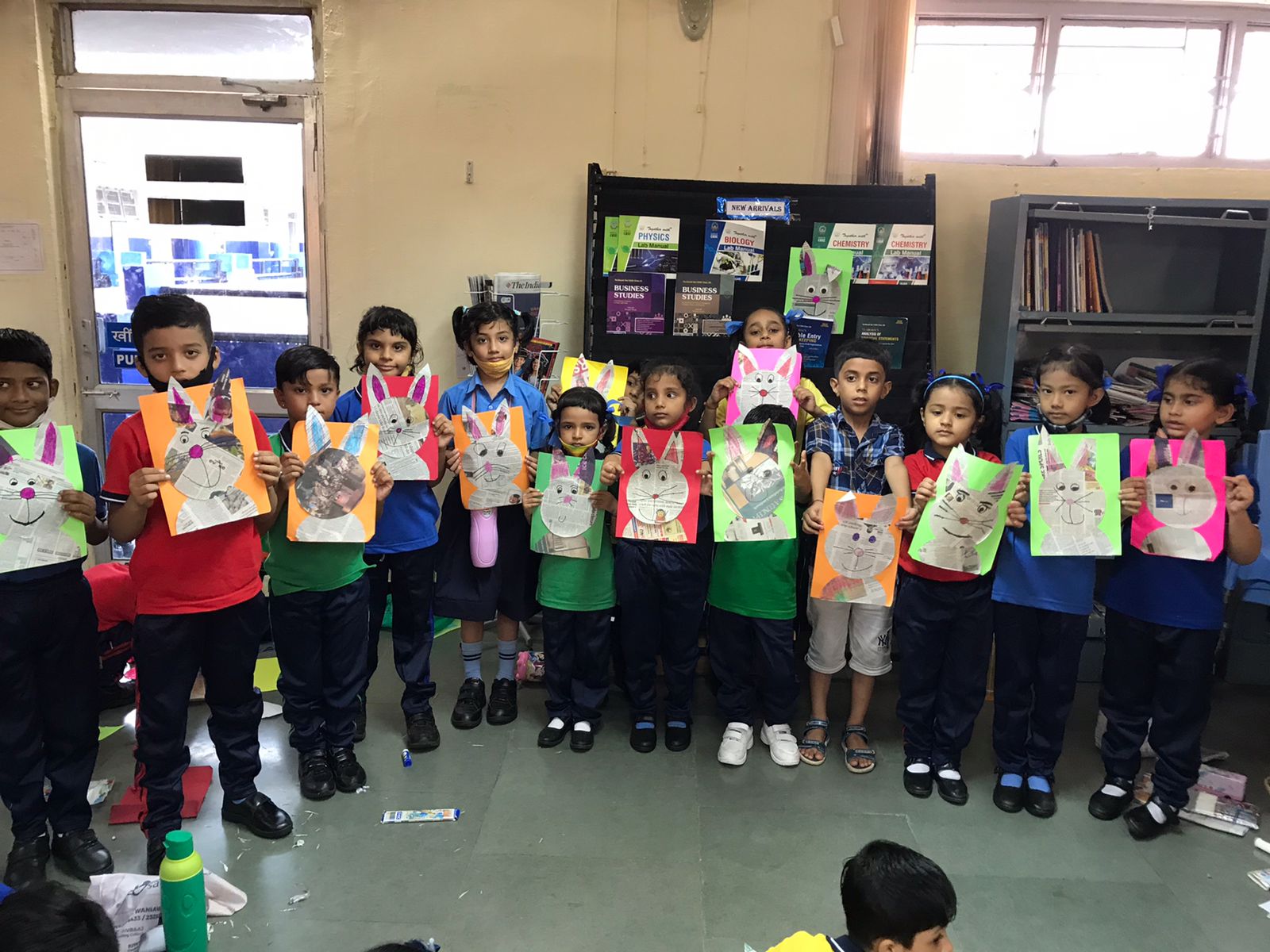 SUPW CLUB
SUPW CLUB
06 Jul 2022
Socially Useful Productive Work (SUPW) is a "purposive productive work and services related to the needs of the child and the community, which will be proved meaningful to the learner. SUPW club of Air Force School Bhuj aims to prepare pupils to practice and perform manual work individually and collectively. The club designs and organises to meet individual student needs.
On 6th of Jul 2022, activities were conducted for students in two categories:
For Class I to II: Newspaper Bunny Activity
Items used: One newspaper, One A4 sheet paper (any colour), Crayon or pencil colours, Sketch pen, Fevistick.
For Class 3 to 5: Hanging CD storage
Items used : Waste CD 3, Satin ribbon (any colour), A4 sheet colour paper any 5, Fevicol, Scissor
For Class VI to X: Warli art circle
Items used: One paper plate, poster colours, brushes, bowl, waste cloth piece, black sketch pen.
Students demonstrated active participation in activities and worked very well in group. Duration of the activities was about 60 minutes.