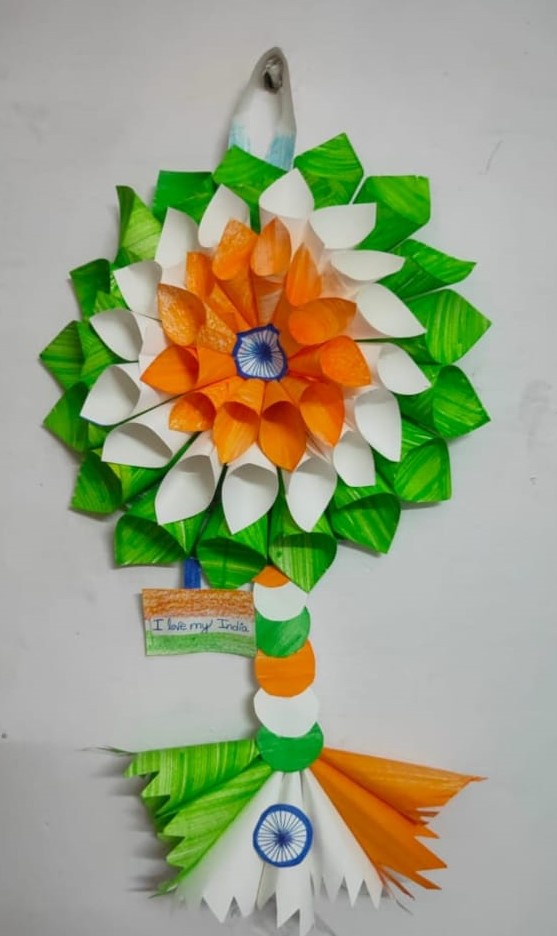 WALL HANGING
Republic day Wall – Hanging Making Activity
Classes 8 and 9 (2021-22)
A " Wall hanging Making Activity" on the theme 'Republic Day Celebration' was conducted on 31 January 2022 in Air Force School, Bhuj, and this activity was performed by students of classes 8 and 9 to enhance their creative skills.
Schools and colleges celebrated Republic Day through virtual mode, this activity was conducted to instill patriotic spirit among them. This activity was conducted just after the republic day. The objective behind this activity was to realize the importance of such days in our life and also to provide an impetus to the various types of developments occurring in children. For example, their creativity, and imagination. In order to conduct this activity successfully the teacher has given the details of this activity through whatsapp class group. Students enthusiastically participated in the activity. They made beautiful and colourful republic day cards.
This activity helped in fostering creativity. Thus, with the help of this activity children were once again got a chance to learn and enjoy in this pandemic situation. They thoroughly enjoyed the activity. The motive of this activity to engage the students in such activity to help them understand the significance of national festivals.