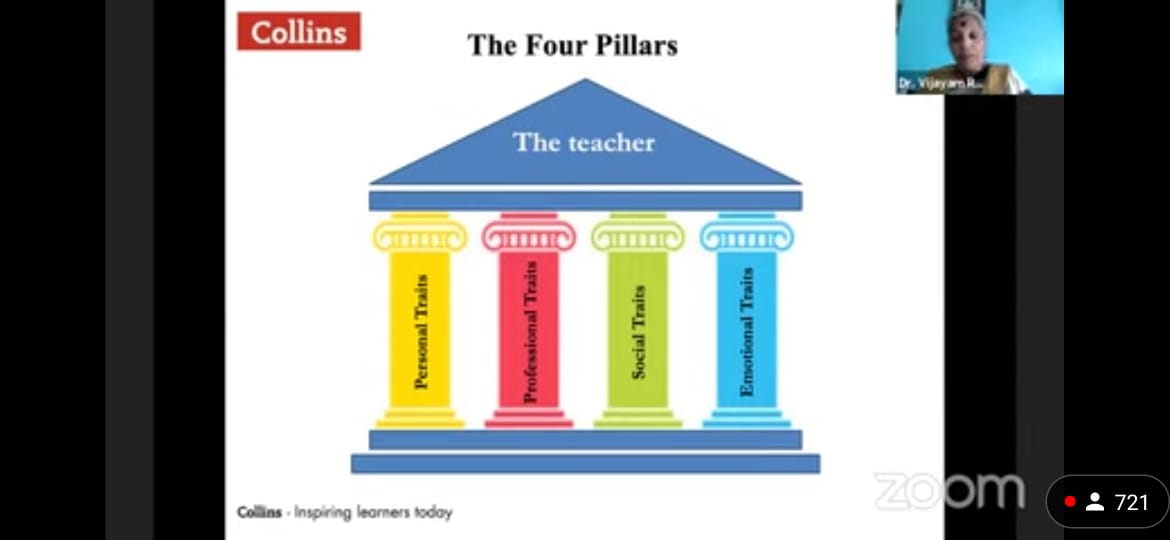 WEBINARS FOR AIR FORCE SCHOOLS
Webinars for air force schools
Date:27/9/21 and 30/9/21
Topics: 1. Inculcating leadership attribute in teaching
Personality development of teachers
Resource person: Dr. Vijayam Ravi
Attended by: Mrs.Shalini Kaistha (Principal) and all teachers.
On 27/9/21: Dr Vijayam Ravi started her presentation with quotation "When the student is ready teacher appears. When the student is truly ready the teacher disappears."
She elaborated the points that what are teachers?, What are leaders? And what are the leadership attribute in the modern scenario? She explained that teachers are curiosity generators, great human beings, knowledge and skill provider. Educational leaders are one who identify talents and empower, accept children as they are, great reader and educational attainment achievers, She shared with all a case study to explain these attributes. She spoke about various occasion when leadership. She then discussed the personal and professional qualities of a leader, which he/she should posses or the smooth functioning of organisation. She also mentioned different facts of educational leadership. In the end she discussed about the role of school leaders as pronounced by NEP.
On 30/9/21: Dr. Vijayam Ravi started with the explanation of different traits of the teacher. She mentioned the teacher should have command over subject and instructions. She should be confident an trust worthy. She must have motivating and inspiring nature. She should posses effective communication skills. She further told that the teacher can transform into any of the roles- ultimate being Guru, May it be adhyapak, Upadhyay, Dhrista or Pandit. Teacher as a brand must have professional Competence, Love for Teaching and children and must have effective communication skill. She concluded the webinar by answerin the queries of various teachers and principals.