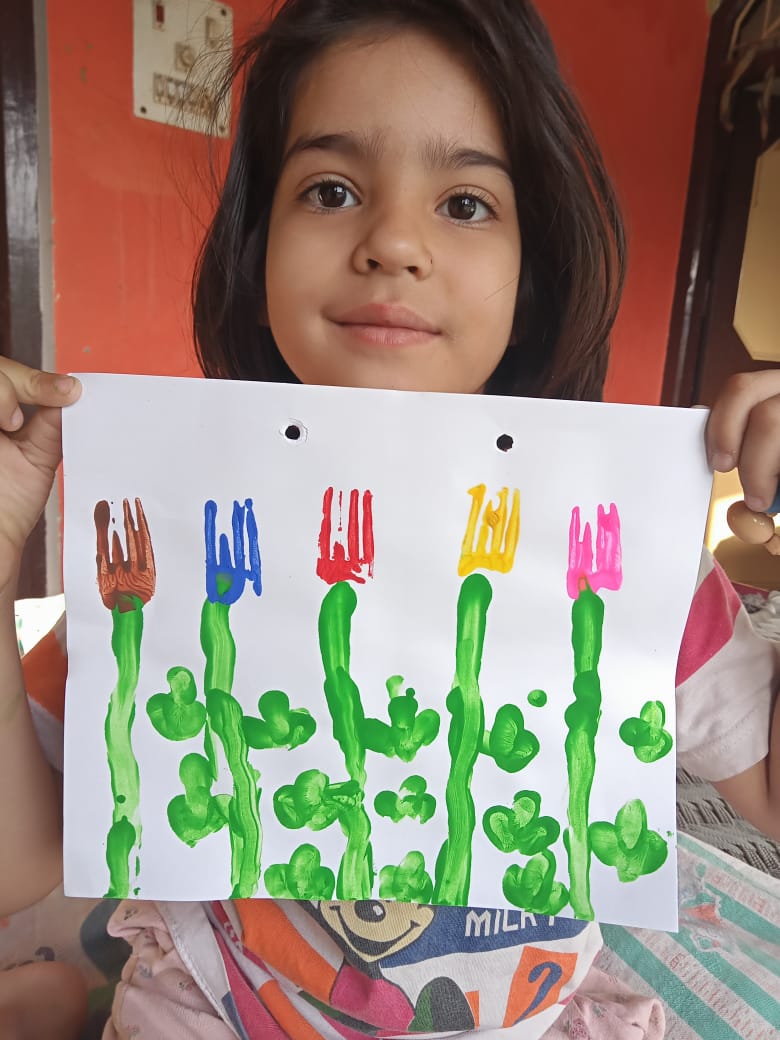 FORK IMPRESSION ACTIVITY
FORK IMPRESSION ACTIVITY
A fork impression activity was conducted on the 23rd of April, 2021. The objective behind this activity was to further provide an impetus to the various types of developments occurring in children. For example, to further develop their decision making ability, to improve the coordination between their hands and eyes and develop their psychomotor skills and their imagination.
In order to successfully conduct this activity the teacher shot a video of her coloring a figure using the technique of imprinting forks and sent the same in the WhatsApp class group. Students learnt the technique by watching the video and completed their activity by coloring different types of images using fork impression.
Thus, with the help of this activity children were once again made to recognise different colors and also develop other aspects as mentioned before. They thoroughly enjoyed the activity.