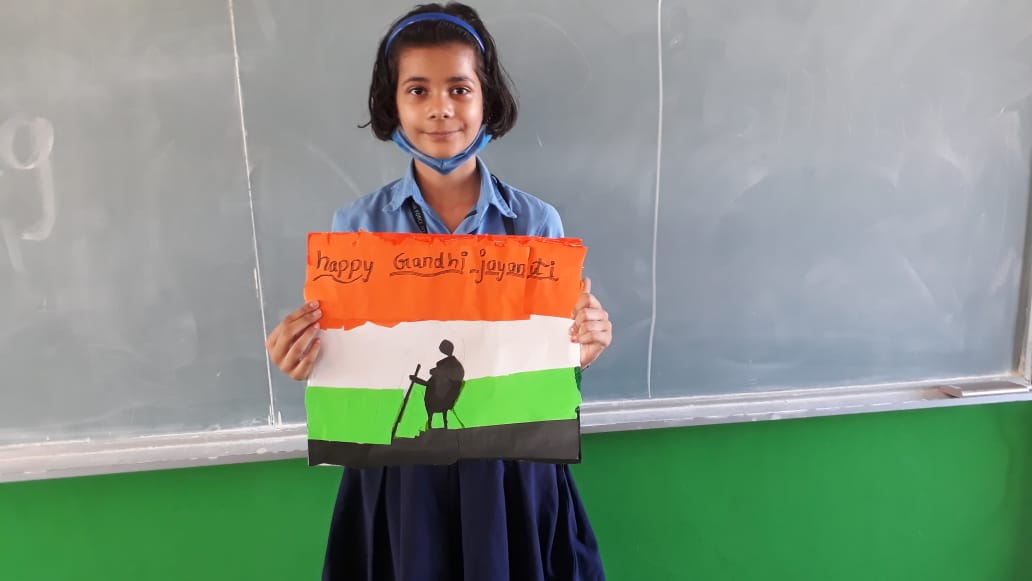 GANDHI JYANTI COLLAGE MAKING COMPETITION
OCTOBER – ACTIVITY ON
GANDHI JAYANTI COLLAGE MAKING
CLASSES – (I – X)
Activities are an important part of the life of the students. The school took the initiative of keeping the students engaged during the lockdown period. Several activities were devise which could be carried out by the students with little or no help from their parents. These are enjoyable activities which are keeping them tuned creatively, mentally and physically.
A Collage making activity on Gandhi Jayanti was conducted on 01 October 2021 for classes I to V and on 06 October 2021 for classes VI to X, in Air Force School, Bhuj. All the students are actively participated in the activity. In this activity, all students exhibited their collage making skills in different forms. The assessment was done by a selected panel of teachers on the basis of neatness and beautification.
The objective behind this activity was to improve the art skills, creativity of different art styles. In order to conduct this activity successfully the teacher has given the details of this activity through Whats App class group. Students enthusiastically participated in the collage making activity on Gandhi Jayanti.
This competition helped in fostering creativity in artistic skills. Thus, with the help of this competition children were once again got a chance to show their imaginative skills and ability in this pandemic situation. They thoroughly enjoyed and actively participated in the competition.
The winners were selected on the basis of their imagination, creativity and organisation of used materials.This competition will surely boost their confidence, creativity and interest in art.
Mrs.Renu Chanana
October ,2021