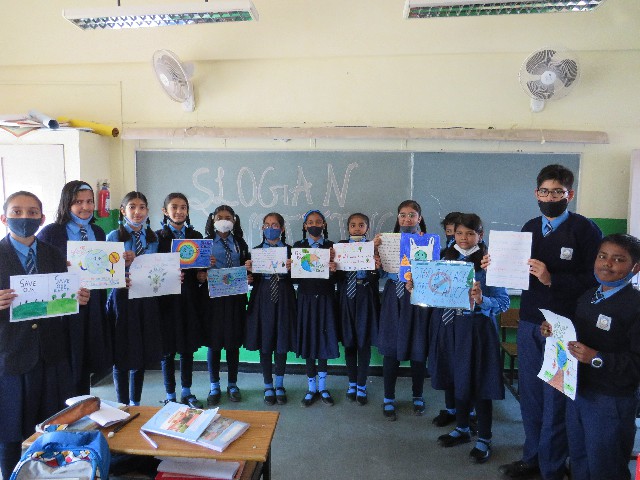 POSTER MAKING, SLOGAN WRITING- NO PLASTIC ZONE
"Plastic give a helpful hand, but they are polluting our land ".
To mark the importance of nature and save the environment, Air Force School Bhuj, conducted "Say No To Plastic" Activity by Classes V I To IX on 16th February 22. Various intriguing activities were conducted to involve the students in learning the importance of natural life like-Poster Making, Art and Craft involving, etc. The theme of the Activity was "NO PLASTIC ZONE" which sent a message to the students to "SAY NO TO PLASTIC" in order to keep the environment eco-friendly. The students participated with full enthusiasm and keenness to make it an enjoyable learning experience.
IMPORTANCE OF THIS ACTIVITY :
This was so because it is important for students to learn the importance of Nature because plastic bags are non-degradable, the only way to get rid of them is by burning them up, but it leads to emission of TOXIC FUMES which increases pollution and causes deadly diseases like Cancer. So by this activity students will learn how to respect nature and take steps to save our environment.
– Mrs. Rinku