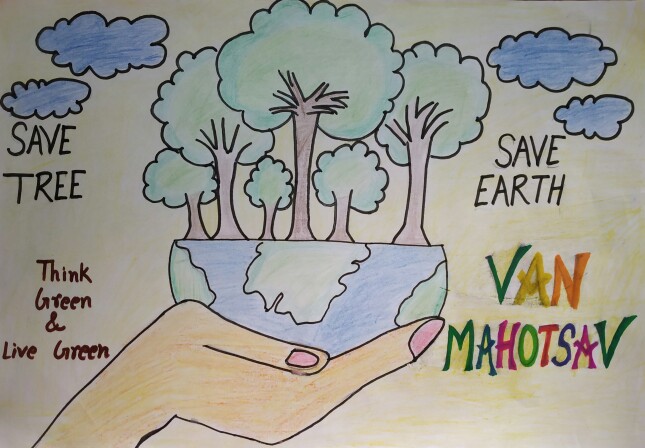 VANMAHOTSAV CELEBRATION
Van Mahotsav Celebration
Van Mahotsav is an annual tree-planting festival celebrated in the month of July in which thousands of trees are planted all over the country. Van Mahotsav week is celebrated from 1 July to 7 July to spread awareness of forest conservation and to save the environment.
Air Force School Bhuj celebrated week-long (1 – 7 July) Van Mahotsav on a virtual platform. The aim of the event was to sensitize students about their role in conserving the environment.
Despite the ongoing Covid-19, teachers and students from primary wing came together to celebrate Van Mahotsav virtually. Various activities like Poster making, Slogan Writing, Plantation of Saplings and Watering the Plants were held throughout the week. Students took part in these activities with sheer excitement and joy. The activities helped the students to strengthen their bond with nature and develop a sense of social responsibility towards environment protection.
During the virtual sessions, Principal Mrs Shalini Kaistha highlighted the importance of trees and urged all to unite and work together to protect environment.